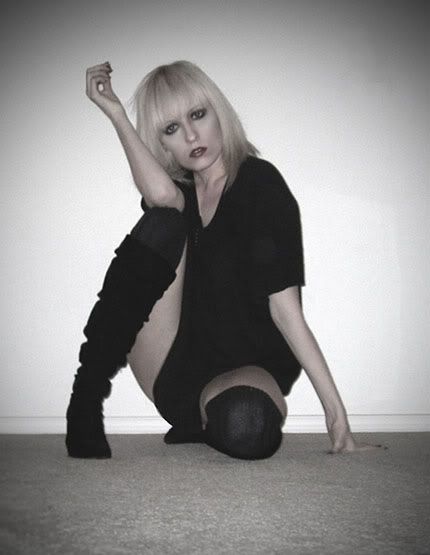 Tonight I wanted to capture a little bit of the Twilight/New Moon vampire craze. Not that i have any interested even in the slightest to these books or movies. But i will have to admit there is a certain mysterious sex appeal that exposes itself as the lights dim. Really I was just about to change out of my outfit of the day...wearing all black in my thigh high stillettos and already playing up the smoky eyes. When i caught myself playing in the mirror and thats when the fun began. I powdered on even more mineral makeup and then found my old highlighting cream in the back of my makeup drawer...perfect for under the eyes, smudged it on thick. Darkened my liner to the extreme to play off the glow of my cheekbones. Still not quite right...and then it hit me...the icing would be a DEEP RED liptick. Whipped out my brand new L'Oreal lipstick shade, 320 Penelope's Red, and glossed that over my lips and the vixen was finished. Thats when i realized how vampire-esque i had become. So instead of bed... photoshoot. Enjoy.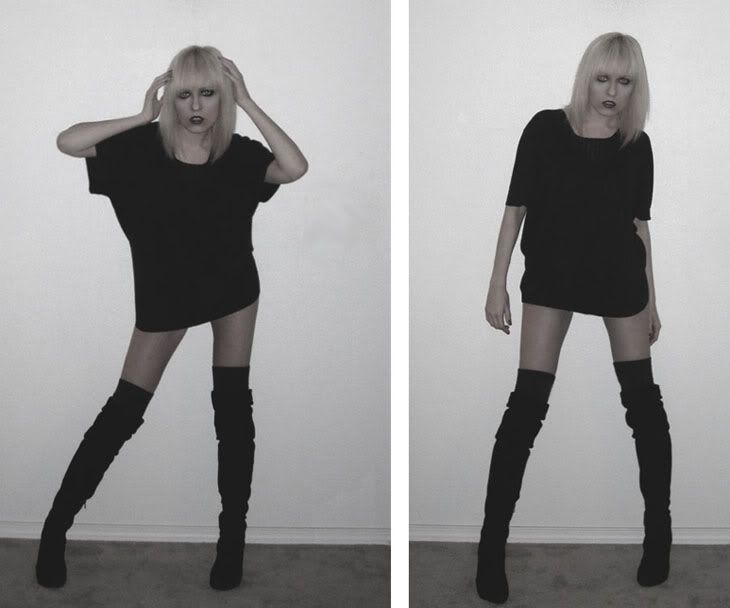 Black Cashmere Boxy Shirt/ Mini Dress: Vintage, Goodwill

Black Thigh High Socks: Target

Black Velour Thigh Boots: MIZ, Nordstrom Rack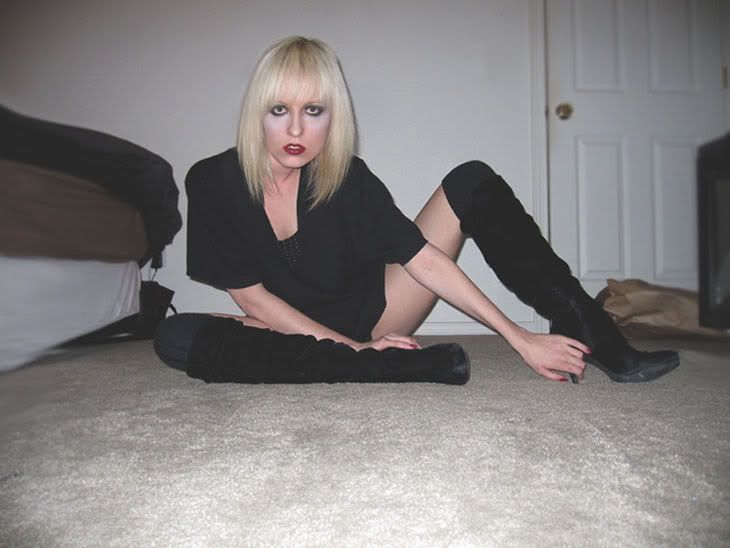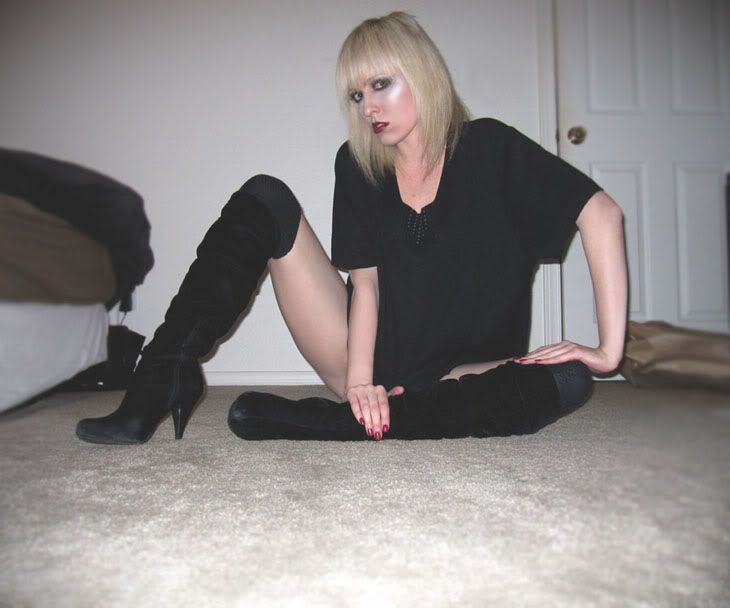 kisses.