Tia. oh my amazing friend from all over the place...currently reppinLA...
she was in town for work. And that of course means time for us to play.
Like EVERY weekend Tia is in town we both decided to do
some much needed
Goodwill shopping which meant finding some hot hot vintage items but
of course not getting out downtown til about 11. Parking
was then a tragedy
so unfortunately we both gotta even later start on a way late night out.
(check the gold necklace: my goodwill find of the day-
its GIVENCHY baby!)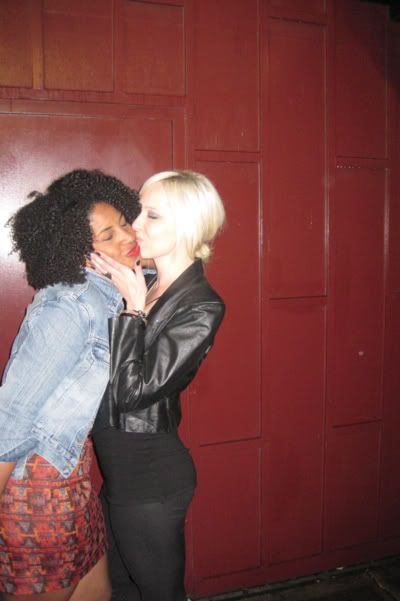 East...once again...twice in one week? well ya. always loving the NY vibe
and thankfully we went cuz the DJ was off the hook. Made for such
an amazing night...drinking...catching up on our lives. plans.boys.shopping...
bumpin to the beats...gotta little shakin that booty in toward the end of
the night. Cannot wait to go back..too bad Tia was only on loan for the
weekend. Next time you see her..it's gonna be cuz i am trippin it up down
in my hometown visiting Tia. (Hopefully in November..fingers crossed)